Austin has been my home for well over 20 years and has enabled me to amass many, many amazing friends.  But, living remotely and out of the country makes it challenging to stay in touch. Why?  Well because, frankly, life gets in the way.  Yet somehow, my group of friends forgives my absences, supports my failures, and celebrates my successes.
Heather Newby organized an enormous 50th birthday celebration bringing together friends from the past and present.  Matt and Diana Barker hosted it at their beautiful home, made brisket, provided a host of apps and beverages, and many others supplied drinks for the bar.  It was a spectacular party and a great opportunity to catch up with my long lost Austin friends.
Diana and Matt had a giant "50" balloon sign out in the front yard, just so people knew where the party was.  She did not even know that I had always wanted something like this – loved it!
Heather Newby made the most delicious carrot cake and Diana hired a piano player.
Lisa Wood created a beautiful photo montage from a collection of photos that our friends sent in.  I'd publish it, but it is a huge file.
Daniel is famous for his birthday poems even though he had "retired" many years ago.  Somehow, Heather convinced him to come out of retirement for one more poem.  See entire poem below and see live recording on my Facebook page posted 1/13/18 from Lisa.
It was truly overwhelming to see so many happy, fabulous people come together for a celebration.  I am humbled to be surrounded by such love.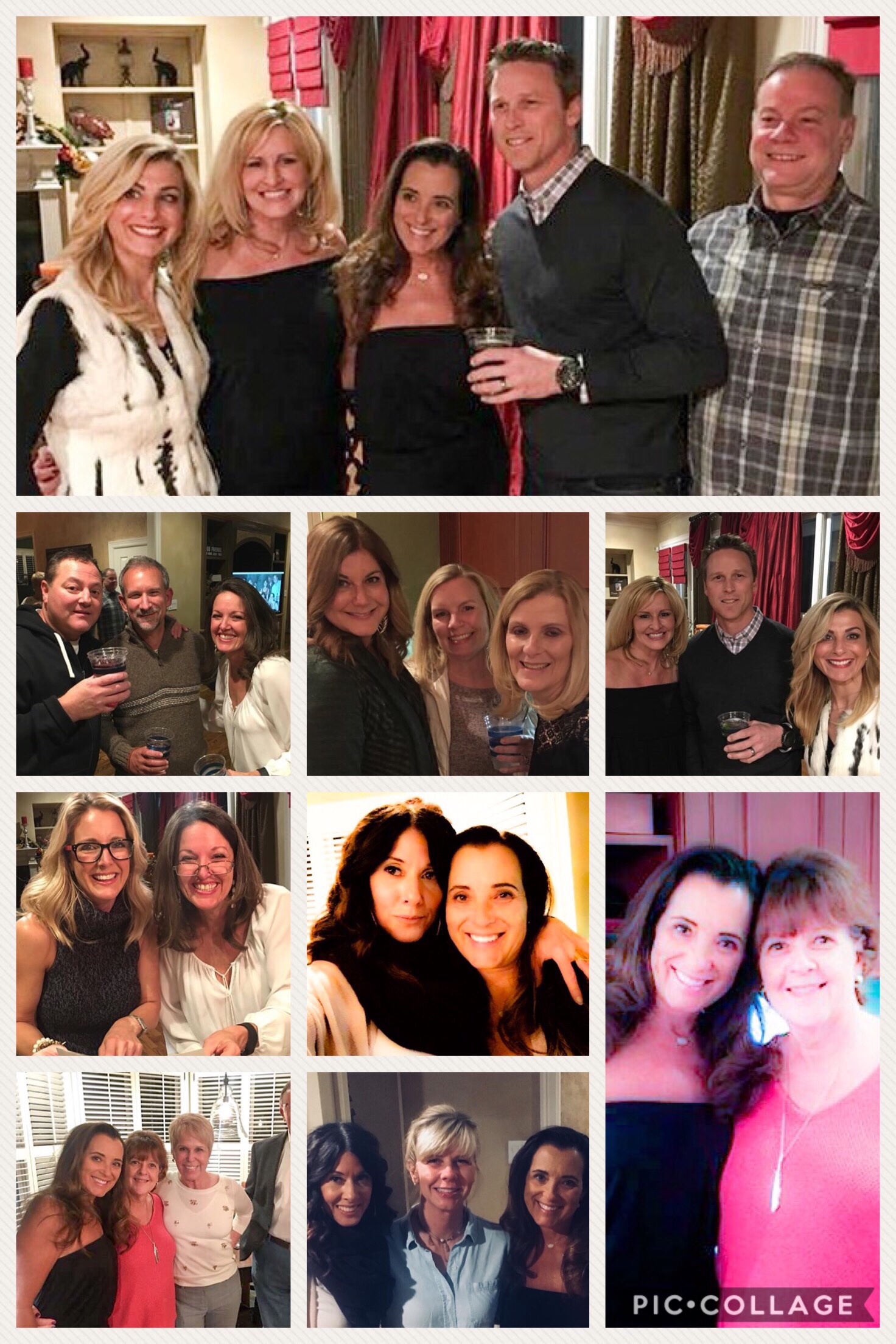 POEM by Daniel Dolce
Lordy, Lordy look who's…shit, you're not 40!
Let's try this again…
Back from the Ocean Blue
So, Happy Birthday to you
Got a pretty sweet lookin tan
Good to have you back on dry land
A year on a boat with Matt?
How they hell did you manage that?
I mean, I know you two are married…
Really, no thoughts…to leave him out there buried?
Back with friends for just a spell
The time away has done you well
You're looking awful nifty
Even though, you're 50
We've missed you very much
Though never really out of touch
We Love you with all our power
Well…now that you've had a shower
Raise a glass to Christine
So lovely and pristine
Keep on drinkin that whiskey
And we'll do this again when you're 60!
 Special Thank You:
Matt and Diana for hosting my birthday party
Heather for organizing it and for making the cake
Wayne, Sharon P., Michelle J. for coming into Austin
Lisa for making the video montage
Michelle M. for letting me stay at Casa Martin
Sharon and Shawn for helping me clean my attic
And all my friends for making me feel so loved