Always seems like hurricane season lasts a lot longer, or at least waiting for the Christmas break. I guess, if I did the math, it actually is. The usual questions: What did we forget? Will everything that used to work still work? Did the yard complete the work? Will they splash us in the water, and of COURSE, will she float. Only 24 hours and well know most of those answers and see what new projects will be on the agenda this year.
One crew short this year to help with the commissioning. Going to take some extra work bending on that mainsail and all the preflight checking. On the list is exercising the through hulls, marking the new chain, checking out the bottom job, removing insect barriers, a quick wash (this is when you wish for a shorter waterline), countless trips up and down the yard to the bar / restaurant and shops. Pick up the jib, and updated cushions from Martin at turbulence whom always is friendly and completes projects well before our return. And of course the freezer. The darned freezer.
It's a frigoboat with a keel cooler. That means you can't run it when not in the water as the ocean water provides the cooling of the hot gasses. So we have to coordinate that work after we get splashed. Hopefully, since we haven't heard back via email, we are late enough in the season that Herve has us on his schedule or time to recharge the system.
It's vacation, its work, it's fun. We will be on the water soon.
That is if we ever leave Dallas. Something about the backup power dealio not being enough to start the engines. They asked if anyone onboard had jumper cables, I offered my iPod charge cable but this is when they brought in the big guns.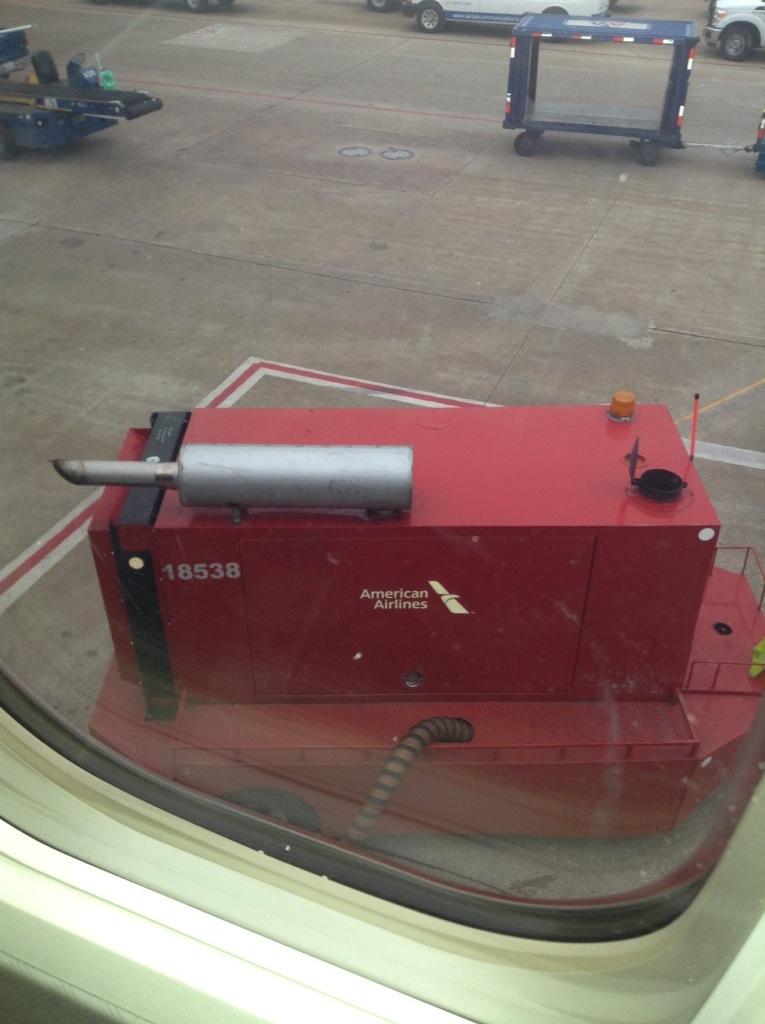 That didn't seem to do the trick so they brought in more support. I sure hope they know what they are doing. Sitting in first class means we are also the first to spill a drink when they don't.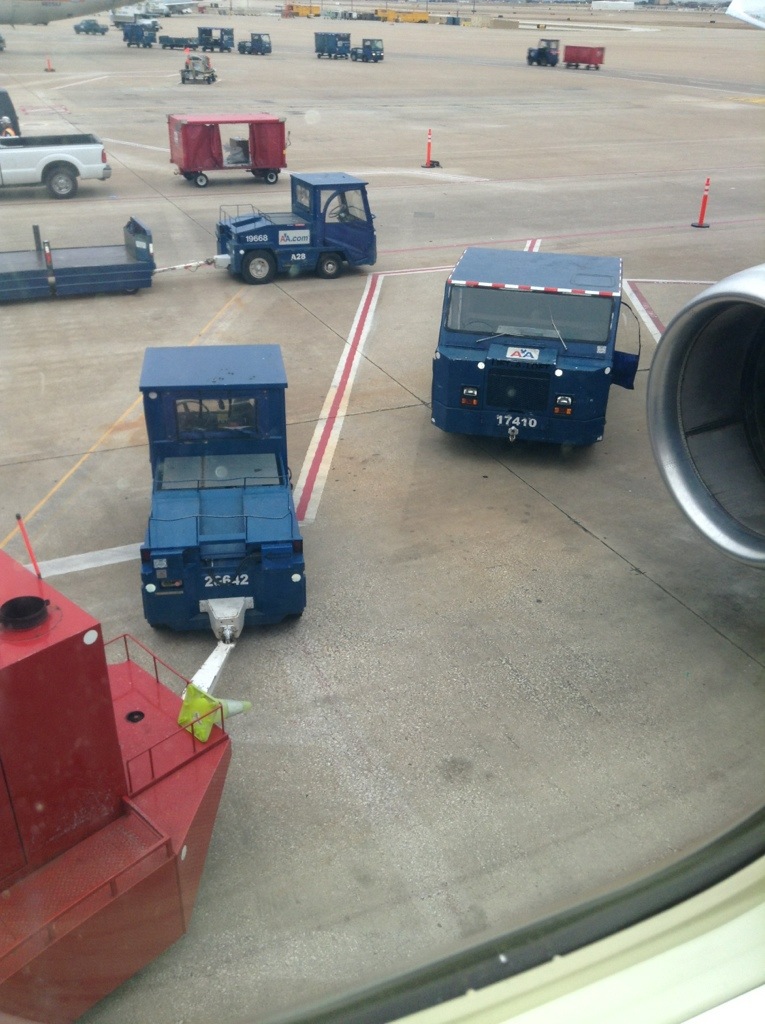 All clear for take off. Fingers crossed here we go. Miami bound.
2 hours later. We are in Miami waiting on the last flight of the day.